Top 10 Best Long Lasting Perfumes For Men – ( 2017 Reviews)
No woman can truly resist a good smelling man and with so many different options available between colognes, Eau de Toilette and Eau de Parfums, how is a man supposed to choose the right one. There are so many long lasting perfumes for men on the market today, all claiming that their fragrance lasts all day.
If you are looking for the longest lasting cologne for yourself, check out the rest of this article. We have included several long lasting perfume reviews inside and you are sure to find something.
Top 10 Best Perfumes For Men in 2017
Paco Rabanne Invictus Eau de Toilette Spray for Men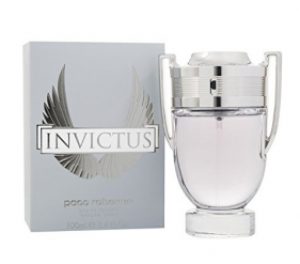 The Invictus Eau de Toilette Spray is a fresh, new perfume for men who want to smell nice, but not too overpowering. It features a combination of several unique fragrances that help to create an amazingly nice scent.
As with any spray on fragrance, the key to Invictus is the way that Paco Rabanne combined the unique ingredients like; grapefruit, jasmine, ambergris, gaïac wood and a hint of marine. They mixed to right of amounts of each in order to capture the perfect balance of the properties that each possesses in order to produce that scent they wanted.
The uniqueness didn't stop at the terrific scent, Invictus is packaged in one of the most interesting shaped bottles. The 3.4-ounce bottle is shaped like a trophy that you would receive for a victorious celebration.
Invictus by Paco Rabanne has a unique, fresh scent that is a combination of fruity, jasmine and had a hint of a nautical air to it. It has a long last scent that will keep its effectiveness throughout the day.
---
back to menu ↑
Victorinox Swiss Army Classic Eau de Toilette Spray 3.4oz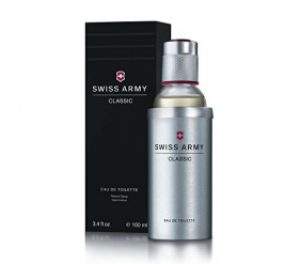 The Swiss Army Classic is a unique manly long lasting perfume that one would expect from the Victorinox brand. The classic musk and woodsy fragrance come through every time you put it on.
Victorinox created its unique scent in the Swiss Army Classic by combining a number of fragrances such as yuzu, ginger, mint, bergamot, rosemary, violet leaf, lavender, geranium, and Edelweiss. These scents are added to the base musk, cypress, amber, cedar and balsam fir.
The Eau de Toilette spray is packaged inside of an interesting, stainless steel looking canister befitting the Swiss Army brand from Victorinox. This 3.4-ounce spray bottle is really easy to handle and can be put into your medicine cabinet or packed inside your overnight kit.
The Swiss Army Classic Eau de Toilette Spray is a long lasting scent for men with strong woodsy and musk tones that come shining through. It definitely for the man that prefers not to smell like a piece of fruit, which seems to be popular among other brands.
---
back to menu ↑
Versace Pour Homme Eau De Toilette Natural Spray – 3.4 oz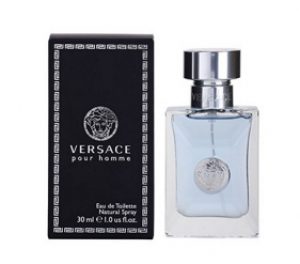 This Eau de Toilette Spray is a unique scent that combines several classic wood based fragrances. When combined with your unique body chemistry, the resulting scent is truly unique as you are.
The Pour Homme is a classic scent that was first introduced by Versace back in 2007 and it features an interesting combination of many different fragrances like; jasmine, musk, Moroccan cedar wood, azalea and Kashmir wood. Each of these has very fragrant characteristics that combine well with the wearer's internal body chemistry to produce the best-desired results.
The small, easy to handle rectangle shaped spray bottle holds 3.4 ounces of the Pour Homme Eau de Toilette spray. This means you can easily pack it away in your shave kit and take it with you or put it in your bathroom medicine cabinet.
The Versace Pour Homme Spray is the perfect perfume for the man who wants the classic smell of wood and musk. The unique, woodsy musk scent is definitely manly and doesn't have that citrusy smell that most men don't like.
---
back to menu ↑
Carolina Herrera 212 By Carolina Herrera For Men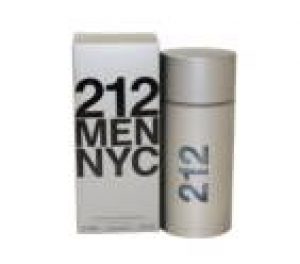 This long lasting perfume that features an outdoorsy, more masculine smell. The 212 line of men's spray on fragrances from Carolina Herrera all features unique characteristics that set it apart from all the others in the line.
This unique perfume is created by combining the fragrances from a number of different sources including; tangerines/oranges/grapefruit, multiple spices (ginger, green pepper, gardenia, violet, and sage), lavender and bergamot. These scents are added to a musky bases combine to create a fantastically masculine scent.
This 3.4 ounces of men's spray on fragrance is packaged in a masculine stainless steel looking container. It is compact enough to be easily placed inside of your medicine cabinet at home or it also fits well inside a travel shaving kit.
212 Eau de Toilette Spray is a unique fragrance that a man who doesn't like the typical strong smelling scent found in other brands of sprays. The unique container makes it really easy to handle and carry it with you.
---
back to menu ↑
Raw Chemistry Pheromones For Men Pheromone Cologne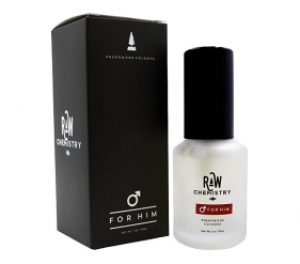 This is one of the most unique cologne in that it is designed to physically attract women without you having to do or say anything. By using a specially developed technology the Pheromone Cologne helps to draw the attention of any woman around you. It also features an equally pleasing scent.
The chemical makeup of the cologne actually works at the molecular level by the release of hormones and triggering receptors in a woman's brain to make the person wearing it more appealing. The cologne is a combination of four potent human hormones; Androstadienone, Androstenone, Androstenol, and Androstenone. The package includes a small 1 fluid ounce bottle of the Pheromone Cologne.
Raw Chemistry's Pheromone Cologne for Men is not your average cologne that you spray on to improve the way you smell. The science behind how it works is much more sophisticated in that it actually has the ability to attract women by them simply smelling it. By the release of hormones in the cologne, it triggers receptors in a women brain to respond to the stimulation.
---
back to menu ↑
Versace Toilette Spray for Men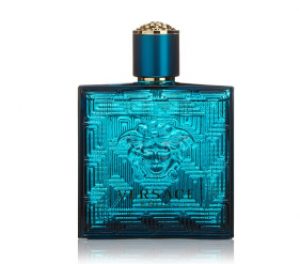 This long lasting Toilette from Versace features an interesting and sensual kind of perfume that gives it a one of kind fragrance that you will not find everywhere. Due to its light fragrance, it is often referred to as a more spring or summer type scent that won't knock everyone over when you walk into a room.
The unique scent of this men's Eau de Toilette was created by combining a number of fragrances that were selected for their uniqueness. They used a select group of fragrances which included the following; Italian lemon zest, mint leaves, green apples, Tonka Beans, Geranium flowers, Amber, Vanilla. Everything is added to a wood base consisting of Cedarwood, Vetiver and Oak Moss.
The Eros Eau de Toilette is packaged in a small yet fancy looking spray bottle that holds up to 3.4 fluid ounces of liquid. The exterior of the bottle is blue with a unique design imprinted into it for effect.
This is the perfect choice for the man who is looking for a great smelling fragrance that is not overpowering, while still being masculine. Women will enjoy this very fragrant scent when you are wearing it.
---
back to menu ↑
English Leather By Dana For Men

This cologne splash has been a favorite among men since it was first introduced back in 1949. For a number of reasons, women seem to really like the smell of it as well on the men that they are with. It has a unique masculine smell, but yet it is not too overpowering.
The unique scent of English Leather Cologne Splash comes from its interesting combination of a number of different fragrances to arrive at the finished result. The fragrances were chosen for their uniqueness and special properties which include the following; The unique scent is built on a base of leather, bergamot, cedar, and musk. It features other fragrances like; lemon, vetiver, rosemary, lavender, honey, Tonka Bean, orange, iris and rose.
The classic square bottle and unique oversized cap make English Leather one of the most recognizable bottles of cologne. It holds 8 fluid ounces of the uniquely scented liquid.
English Leather has been around and enjoyed by the men that wear it and by the women that like their men who like to wear it. It features a masculine scent, but it is still not too overpowering like so many other brands on the market.
---
back to menu ↑
Bath and Body Works Signature Collection Midnight, (3.4 FL Ounce)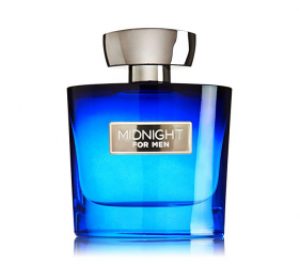 Midnight Cologne is the long lasting fragrance from Bath and Body Works that features two distinct combinations of woodsy and spice that creates its very masculine scent. For best results, it should be sprayed directly to the strongest pulse points of a man; the wrists and neck.
The expert perfumers at Bath and Body Works put all skills to the test when creating Midnight, part of its Signature Collection. By combining a number of unique fragrances starting with the top hints of spices; Bergamot, Black Pepper, and grapefruit. Just under the spice is another layer of fragrances of Blue Sage, Cream Nutmeg, and Ginger. The base of the perfume comes from Leather Woods, Caramel Liqueur, and Patchouli.
Midnight Cologne is packaged in a uniquely shaped bottle with an equally unique looking midnight blue color and silver twist-off cap. It contains 3.4 fluid ounces of cologne inside.
The ultra long lasting scent of the of Midnight Cologne from Bath and Body Works. It is part of the Signature Collection of colognes. It features a unique masculine scent that is not too over the top like some others on the market.
---
back to menu ↑
Parfums de Coeur Body Heat for Men Cologne Spray, 2 Pack of 1.4 Ounce Bottle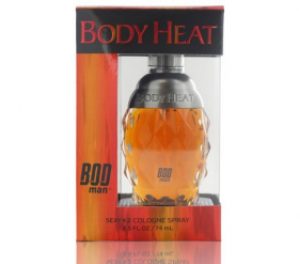 Body Heat Cologne Spray for Men is one of the more unique fragrances that sets it apart from other colognes. The sensual and yet still masculine scent of it will definitely affect the women around you in a very provocative way.
The great smell of this cologne from the perfumers at Parfums de Coeur gets its signature scent from a combination of many different fragrances that are mixed just right. The sensual perfume of Body Heat is created by the combination of sandalwood and musk. The added allure from the hints of bergamot spice and lime to create this one of a kind scent that will truly turn up the heat in the women around you.
The unique shape of the bottle is the first thing you will notice when you see on the shelf. It comes in two sizes; 2x 1.4-ounce bottles or 1 2.5 ounce bottle.
Body Heat for Men is an interesting long lasting cologne that is definitely masculine but is still on the lighter side as not to be too overpowering. This helps it to be appealing to women as the maker claims it to be.
---
back to menu ↑
MONTALE Wood & Spice Eau de Parfum Spray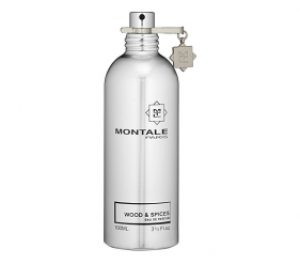 Eau de Parfum has the highest concentration level of fragrance in a men's spray and MONTALE's Wood & Spice is the perfect combination of two fragrances that many women find attractive, wood and spice. They sourced much of the fragrances for this men's spray in the eastern parts of the world.
The amazing scent of MONTALE's Wood & Spice comes from the unique combination of three powerful wood fragrances; Vetiver, Sandalwood, and agarwood. The addition of several unique spices adds to the allure of this sensual scent that includes; cardamom and eastern spices. To tie everything together there is just a slight hint of citrus to create what has been called the perfect summer scent.
The MONTALE Wood & Spice comes in one of the most unique canister style spray bottle that holds 1.7 fluid ounces of this amazingly light and yet still quite masculine scent.
Wood & Spice Eau de Parfum is an incredibly unique & long lasting perfume that will impress the woman you are with. The combination of fragrant wood and eastern spices with just a hint of citrus makes it a great summertime scent.
---
Guide to Choosing the Right Long Lasting Perfume For Men
Many men do not wear cologne and find it unnecessary, daunting, or archaic. Scent is one of the most powerful and underrated of the five senses, however, and can trigger emotion and memory to a greater extent than both sight and sound. These reasons just go to show why perfume for men exists and how useful it can be. Some go so far as to say that cologne tells your story and makes a statement about who you are. The wrong perfume, chosen by someone who is giving too little credit to cologne, may suggest immaturity.
The right cologne could speak volumes about dignity and sophistication or charm and charisma. When you seek long lasting perfume for men you will almost definitely be seeking something that is masculine and alluring as well as something that you yourself find pleasant. On top of all this, it should be in harmony with your circumstances and personality. This guide should help you to choose the perfect perfume for men.
---
Perfume, Cologne, or Aftershave
You have surely heard of cologne, aftershave, and perfume for men. Often these terms are used interchangeably, but there actually are specific definitions for each. Perfume is the purest and strongest of all. Cologne and aftershave are some of the mildest, by contrast. Cologne has only 2-5% of fragrance and aftershave has a mere 1-3%.
---
Head Notes, Heart Notes, and Base Notes
The first impression of a perfume is what we call the head notes. Head notes are formed of molecules which are small and light, they catch your attention at first and are usually made up of either green notes, like nerli, lime, or bergamot, or fresh citrus notes. Heart notes do not develop for at least five minutes, and may not make a mark for as long as an hour. These usually include note like woods, spices, and flowers. The part of the perfume with the fattest and heaviest molecules are called the base notes. This is what most people are drawn to and they typically don't fully form until half an hour after use.
---
Non-Linear and Linear Aromas
Linear fragrances will smell the same from the moment that you spray the scent on you until you eventually wash it off or it wears off. Non-linear fragrances will evolve over time. This type of long lasting perfume has notes which unfold as the day or night goes on. Quality long lasting perfume for men will typically have layers, but sometimes cheap perfumes won't. Having a more complicated construction of different scents is not the cheapest or easiest way to go, which is why you can tell a likely cheap perfume if it smells the same constantly. Let it be known, however, that some good quality perfumes are non-linear as well. Non-linear perfumes are consistent and predictable which is why they have their own purposes for certain times.
---
Occasion
The specific occasion that you are attending will play one of the biggest roles in the kind of perfume that you wear. If you are only buying one kind for now, it is best to think about what you will be using it for most–for formal, business, or casual situations. For something formal or a special occasion like a wedding make sure to choose something light and unobtrusive. Choose a perfume that is citrusy. It should be respectful and used sparingly. If you will primarily be using the long lasting perfume on the job or plan on interviewing for one, then it is safest to use perfume in a creative rather than conservative industry. For clubbing choose a perfume which is spicy and heavy. It should be exciting and invigorating.
---
Season
The season also has a lot of baring on the type of perfume that you should buy. Winter long lasting fragrances should be woodsy, spicy, and sweet. During the summer these particular scents may be too heavy, but when the weather cools down they have their chance to shine. Falls and especially winter are the ideal times to pick perfumes which are most bold. Summer is the right time for perfumes which are fresh, light, adventurous, and even exotic. Lightweight scents like citrus or sandalwood are great for warm weather. Keep in mind that perfumes have a shelf life and don't last forever.
---
Cost
When it comes to long lasting perfume the quality you get isn't necessarily connected to the amount of money that you spend. Cheap formulas have become very popular over the last century, and conversely you can mix together a lot of expensive aromas and get something that is not pleasant. Marketing and brand loyalty are the primary reasons that more expensive perfumes are able to sell; it is not directly a result of the scent itself, which is all anyone around you is going to notice. These popular brands also make perfumes which have a familiar element to them which makes them more alluring and comfortable.
---
Selecting the Right Perfume  
According to scientific studies a man can find the perfume which best compliments his own body scent all on his own, naturally. Really you are the best person to decide what cologne, perfume, or aftershave you should buy. Don't let the opinions of others affect your decision unless you have been told by more than one people that you're wearing the wrong scent. Try it yourself before you buy it, don't just go off of recommendations or marketing. Test a fragrance and leave it on over the course of one day to see if you like how it rests on you.
This is why it is best to go out to the store and try perfume on your wrist. Don't overload yourself, however, because then it will be impossible to decipher which scent is which and they may interfere with one another. Two is optimal but try no more than four at a time. Use one on each wrist, and if you do choose four, use the inner elbows as well.
---